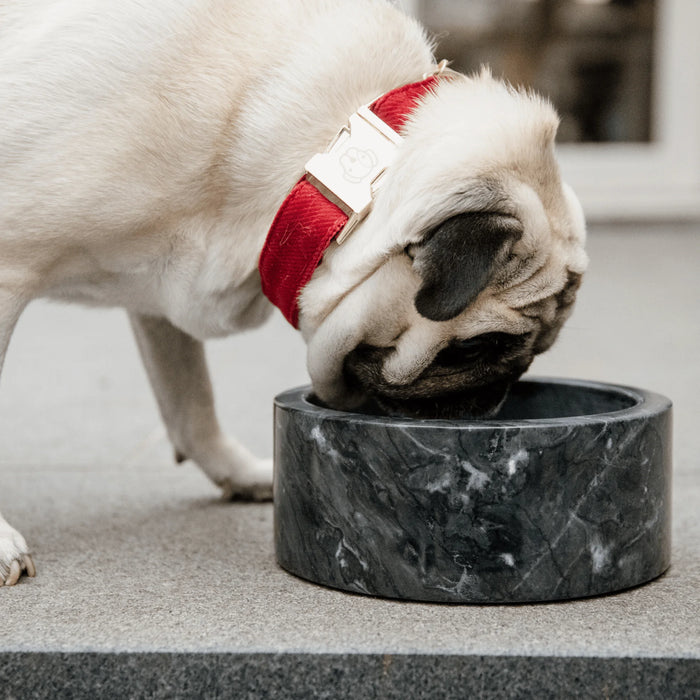 Dog Bowl Marble
Original price
€44,99
-
Original price
€64,99
Delivery time: 1-3 working days
Description
Serve your dog's food in a unique style with the Dog Bowl Marble. These bowls are made from natural marble stone and can be used for food or water as it will help to keep the water cool.
The weight of the marble will help your dog to eat as the bowl will be harder to push around. It will also help to avoid splashing water.
The minimalist look of shape and marble brings a very classy look to your interior. As our marble bowls are made of natural stone, each bowl has a unique design.

Weight: 1.3kg (Small) & 3.5kg (Large)
Capacity: 800ml (Small) & 1.8L (Large)
Washing
The dog bowl marble can be washed in the dishwasher