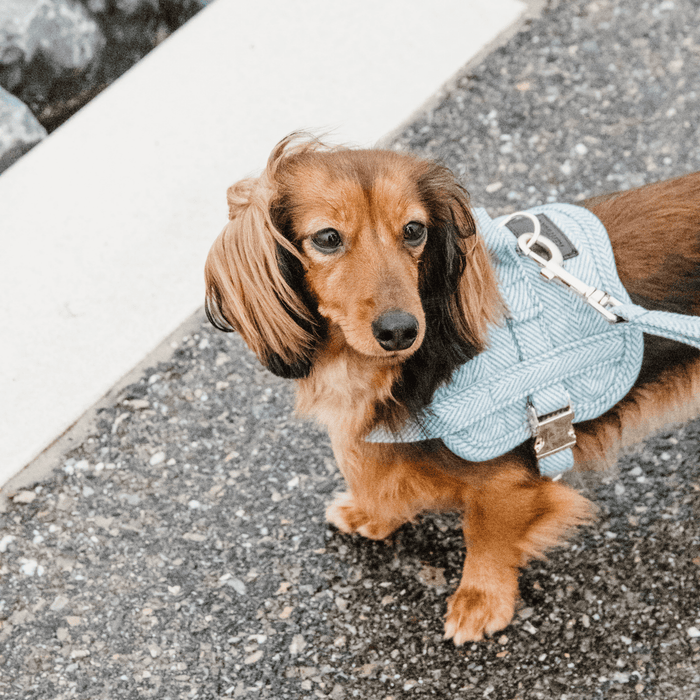 Dog Harness Body Safe Wol
Original price
€49,99
-
Original price
€54,99
Delivery time: 1-3 working days
How to choose the right size?
Measure the circumference of your dog's belly (the widest part of the rib cage). This measurement will already give you a good indication of whether the harness will fit.
To make sure you choose the right size, you can also measure the circumference of the neck (at the base of the neck). Once you have the measurements, you can compare them with our size chart below.
Some additional tips:
- The harness is the right size if the shoulders are free
- The harness is badly placed if it "crushes the neck"
- The harness is too large if your dog can put his front paws out of the harness
- If the dog backs up and tries to remove the harness, avoid pulling.