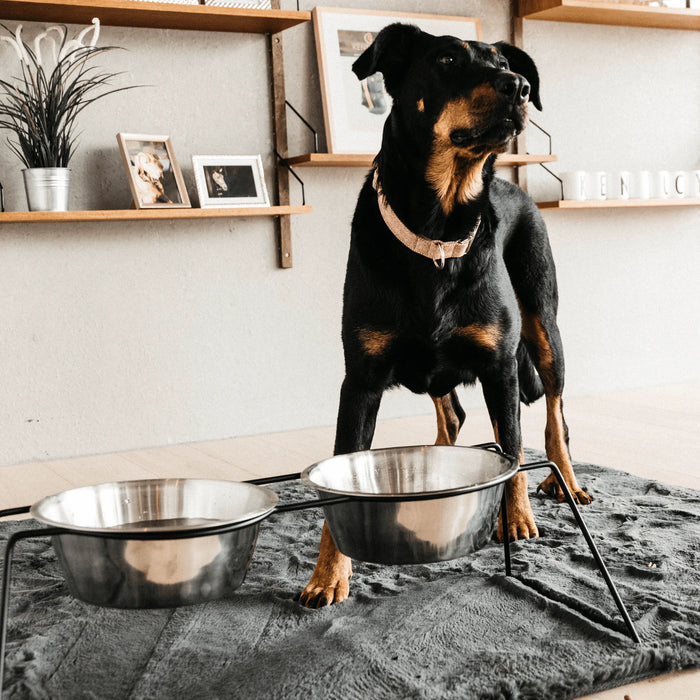 Dog Bowl Comfort Feeder
Original price
€49,99
-
Original price
€84,99
Delivery time: 1-3 working days
Description
Ensure your dog is in a good position during the meal.
Our Dog Bowl Comfort Feeder was developed to bring more height to the bowls in order to improve the position as well as the digestion of your dog during the meal. Raising food and water prevents the dog from swallowing too much air and thus reduces the risk of twisting. It will also limit the pressure on your dog's neck and back.
In terms of style, this bowl has been designed as simply as possible. The minimalist colors also give an idea of an outline without weighing down the design. A modern and timeless look for your interior!
Equipped with an anti-slip system, the bowl will not overturn and will remain in place in front of the most reckless dogs. The stainless-steel bowls are supplied with the support.
Three sizes are available to suit all types of dogs.
Holder dimensions (L x W x H)
S - 40x15x10cm
M - 60x26x17cm
L - 80x32x24cm
Washing
The bowls can go in the dishwasher. The support can be easily cleaned with a damp cloth.